Using Natural Abilities to Build a Successful Future | Megan Terrazas | Aptitude Consultant at Johnson O'Connor Research Foundation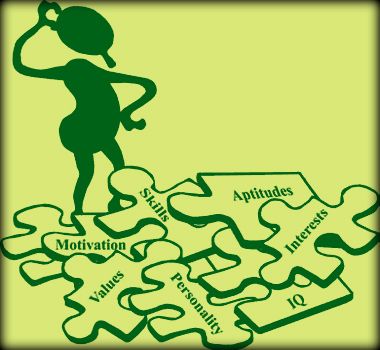 Like many students entering college, Ryan was required to declare his major in his application. Accounting, engineering, English, how to decide? Many students look to their family and neighbors for advice on majors and careers. As a first-generation college student, Ryan's family was not familiar with the application process, let alone the variety of courses and careers available to today's college students.
            Throughout high school, Ryan's course selections were mostly dictated to him. He had had no opportunity to try courses in political science or geophysics. Would he like these fields or be successful in them? How could he know? In Ryan's case, he knew that he liked his science and math classes, and heard engineers make a good living, so he signed up for engineering.
            The first semester of college was a challenge. Ryan scraped by with mostly Cs and started doubting his major, his future, and himself. He questioned whether college was the right place for him. He had worked hard in high school, and many people sacrificed to help get him to college, but now he felt he was letting them all down.
            Through the encouragement of a mentor, Ryan ended up at the Johnson O'Connor Research Foundation for aptitude testing. Aptitudes are natural talents, special abilities for doing, or learning to do, certain kinds of things easily and quickly. They have little to do with knowledge, culture, education, or even interest. Someone who can fix mechanical devices with ease may find paperwork difficult. Another person might remember new words easily but struggle to recall numbers. These basic differences among people are important factors in making one person satisfied as a banker, another suited for engineering, and someone else happy as an editor.
During testing, Ryan went through a series of games, puzzles, and activities that were different from the SAT, finals, and other exams Ryan had taken. After testing, he sat down with an aptitude consultant for an hour-long discussion of his natural abilities. Ryan learned he had numerical talents, as he suspected. When combined with his other natural abilities for communication and working with people, Ryan discovered marketing was a better fit. He came away with an understanding of his unique abilities and several concrete examples of how he might use them.  Ultimately it was up to him to find the right way to put his talents to work.
Ryan was excited by the possibilities and left with a renewed sense of confidence. Ryan's problem was not that he was incapable of college success; engineering was not the best fit for him. He also echoed the words of so many other clients, "If only I had done this testing before college..."
Students with limited financial resources are under unique pressure to choose their major wisely. With a proper understanding of their natural abilities, students can choose a major confidently, knowing that their hard work will launch them to the top rather than simply keep them afloat in a field that's not right for them. They will not have to worry about changing majors, getting behind in credits, paying extra for summer courses, or repeating a class. Aptitude testing offers students help in gaining the confidence to prepare for college and a successful future.
"The individual who knows his own aptitudes, and their relative strengths, chooses more intelligently among the world's host of opportunities."  Johnson O'Connor