One of the Most Overlooked Factors of the College Choice Process | Wilma Shaw, M.A.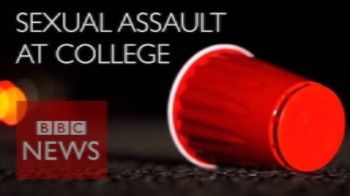 Preparing for collegiate life can be exciting, stressful, uninformative, and confusing. While parents experience anxiety concerning the cost of higher education, many students are thinking about how they will adjust and fit into this new life adventure. For many in the Hispanic and African-American community, they are the first to attend college. Therefore, parents are unaware of what their college-bound student should expect on this new adventure of higher learning. For this reason, it is important to seek out a professional who is well informed about financial aid and other components of the college choice process.
The information shared in this article will address an area often avoided by parents with their college-bound student. This issue is not avoided because they choose to; they are just unaware. Parents talk to their children about the use of drugs and alcohol while away at school; however, there is a subject rarely addressed: RAPE. According to the United State Department of Justice, "51% of student rape and sexual assault victimization occurred while the victim was away from home pursuing leisure activities or traveling from place to place." Of these students who reported the rape to campus security or local police 19% were of African-American descent, and 10% were Hispanic – based on reported incidents. The age of the victims range from 18-24 years of age, and 47% of these incidents involved some form of alcohol or drugs.
The following sexual assault statistics provided by OneinfourUSA shows the importance of considering campus safety when selecting a college: 
The highest sexual assault risk situation for college women is after they become voluntarily intoxicated
60% of rapes on college campuses occur with a perpetrator who is an acquaintance of the survivor.
32% are romantic partners, 8% are unknown/strangers. 
Women in sororities are 74% more likely to experience rape than other college women, and those who live in the sorority house are over three times as likely to experience rape.
The above information is not to create fear but rather to inform. College Counseling Matters because it helps families think about factors normally not considered in the college choice process.
This information is often avoided during orientation at universities; however by seeking out an informed college counselor, families can maximize their students' chances of discovering their purpose and identity in college. Furthermore, students will be knowledgeable as to what to avoid while on this journey of higher learning. When informed, one can recognize threatening signs in situations that can turn into a life-altering event, and look for ways to resist or escape.
Experiencing the collegiate world is exciting for both the parent and child; however making them aware of what is lurking in their midst should be a priority when selecting a college. Have an adult conversation with your young adult about their safety and how to make good decisions when bad choices are presented to them. This is why College Counseling Matters!
Wilma Shaw, M.A. | Founder/Executive Director Perfectly Wrapped, INC. | Advocate, Educator, and Preventer of Childhood Sexual Abuse, and Rape